Power Distribution Board 180A – X8
25 April 2018

Mini carrier board – PDB Combo
10 April 2019
HereLink HD video transmission system
950,00€
The new Herelink transmission system will revolutionize the way you use your drone.
In addition to being a very long-range HD video transmitter, the herelink is both an Android tablet, and a high-end radio control, including telemetry.
In stock
HereLink is a digital telemetry, control and video link system for drones including an onboard transmitter module on the drone, benefiting from micro HDMI and Mavlink inputs, well designed remote control, running open software with a built-in 5.4-inch touchscreen interface (Android).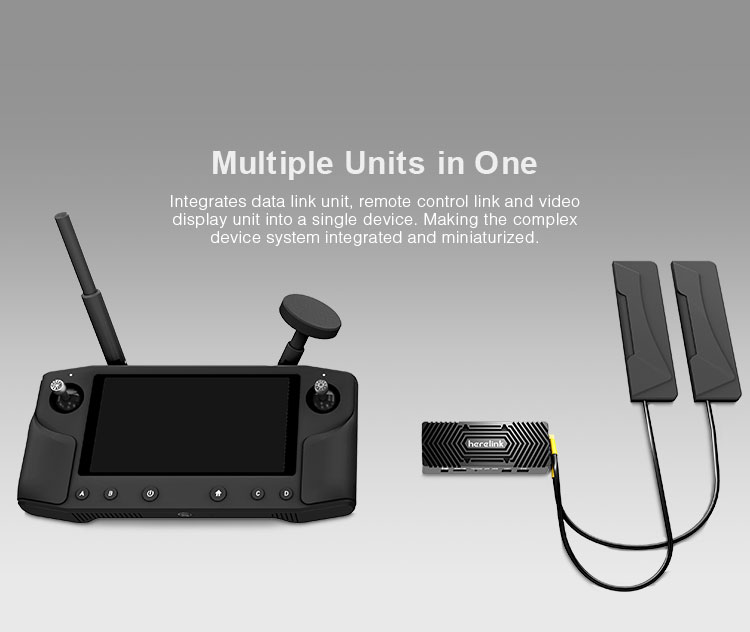 The Herelink is 3 in 1, it incorporates an HD video feedback, a radio control to control the drone, and a telemetry return. All in an ultra-compact format.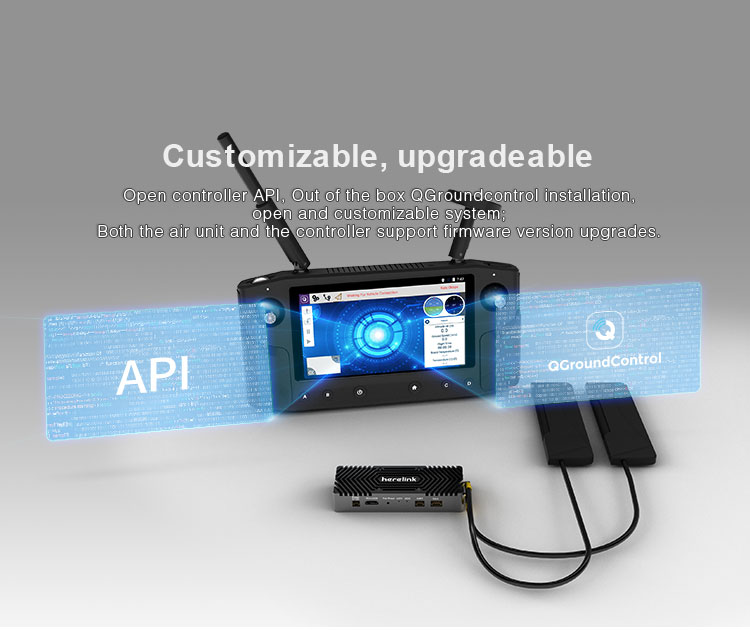 The modules are open source and can be customized by the user. The QGroundcontrol application is originally installed and other applications can be installed.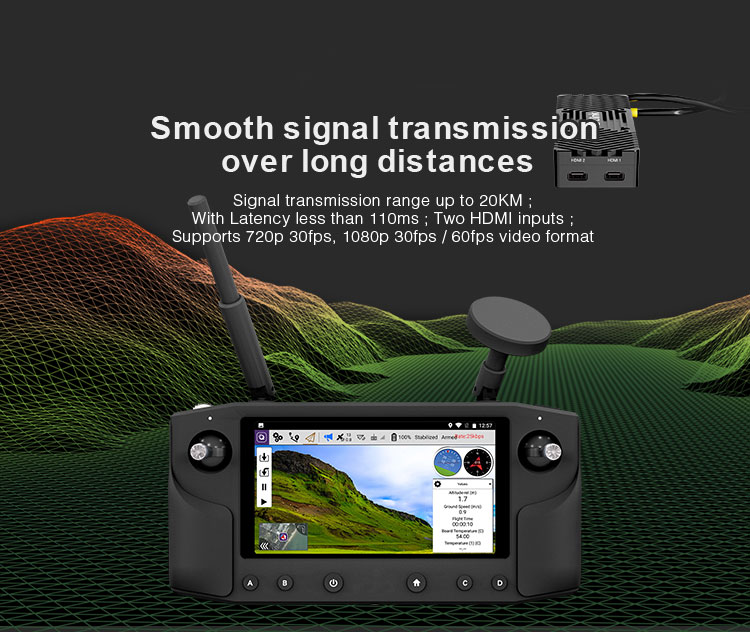 Very long distance transmission, up to 20km, with a latency of less than 110ms. Two HDMI inputs, supporting 720p 30fps, 1080 30fps/60fps video formats.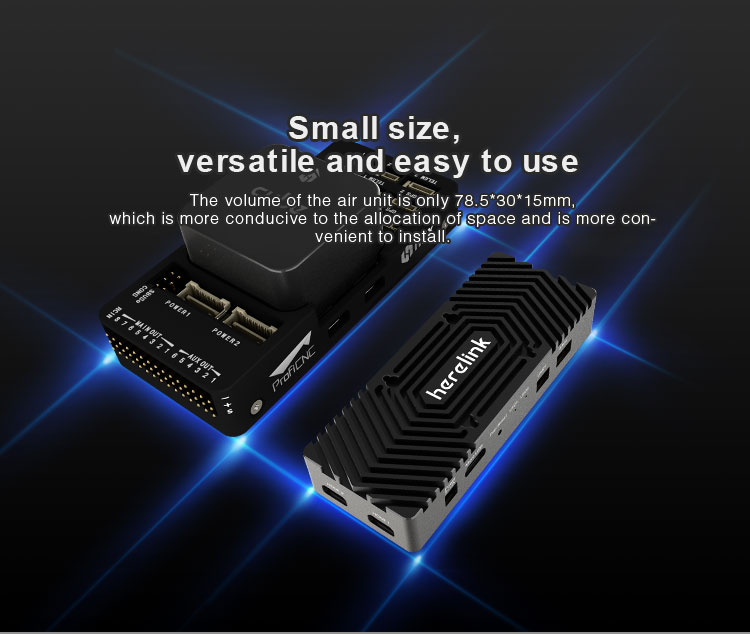 The module ' air ' (on the drone) only measures 78,5 * 30 * 15mm and can be very easily installed on most drones.