Airbot systems is a company firmly committed to an environment friendly approach.
Be responsible, be ecologist, being more attentive to others, this must also be done in our professional activity. Indeed, we spend a big part of our lives in our businesses, and a large part of our environmental impacts take place in the companies. As a result, the choices we make in our daily life at work can also be part of the transition to a fairer and more responsible world.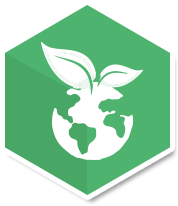 In order to minimize our impact on the environment, we have put in place a Charter of good practices that consist on daily gestures, such as:
The limitation of our waste, using no or little disposable material, the rationalization of paper prints (is printed only what should be), reusing the cartons we receive (in good condition) in order to ship the orders from our customers or keeping the 'useful' drops of our CNC machining to reuse them to mill small parts,
– Energy management, by adopting energy-saving eco-gestures such as extinguishing a device or a light that nobody uses or that nobody needs, the optimization of the insulation and the heating of our offices, …
To go further, we adopted 3 beehives! Bees evolve in the open air, far from pesticides.
The harvested honey is guaranteed 100% produced by nature. We keep it preciously, and when we have the opportunity we offer a pot to customers who choose to buy their drones at #Airbot_systems.